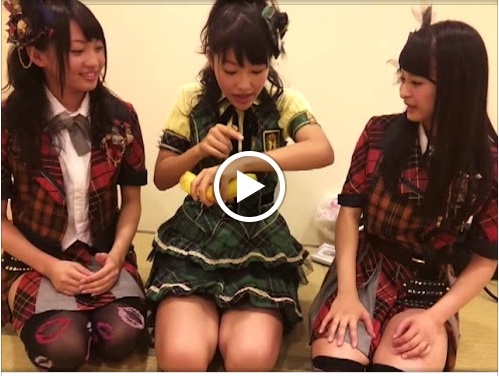 SKE48's Mizuki Kuwabara uploaded a video on Google+ today where she does a little skit. In this one, she's with Shiori Ogiso and Yuria Kizaki and tries to explain what a banana is to them, all in English. Or should I say Engrish?
I guess it's impressive in of itself that Mizuki is able to string together sentences in English without a script. As to be expected of a university student!
Click the link below to see the video!
https://plus.google.com/100200160956657706975/posts/TQPsFNxXFsa
UPDATE (2013/10/26): Since Mizuki Kuwabara graduated from SKE48 earlier this year, her Google+ was taken down. The video is no longer available for viewing 🙁